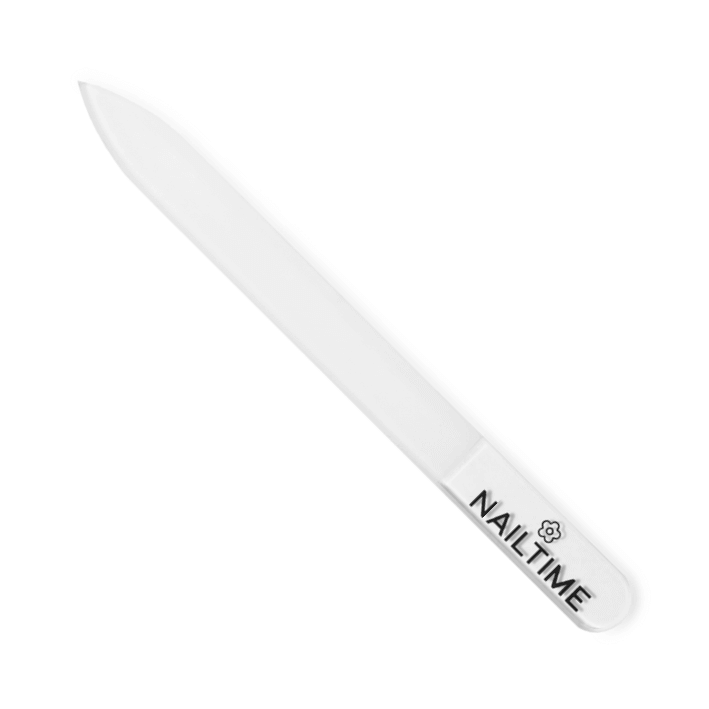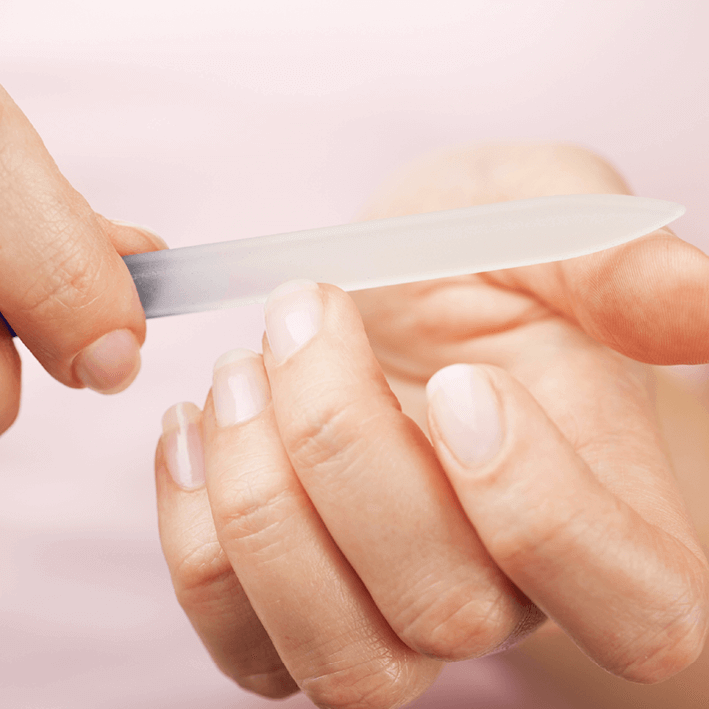 NAILTIME GLASS FILE 1 pc.
Feilt Naturnägel zuverlässig und besonders schonend. Zu verwenden als hygienische, feine Manikürefeile, Nagelhautschieber und Nagelreiniger. Hält ein Leben lang
CRYSTAL FILE is a high-quality glass nail file with a fine surface grit that gently files over the nails, leaving no rough or
files and leaves no rough or cracked nail edges. The crystal glass nail files will last a lifetime. Washable.
Crystal File zum Kürzen und in Form feilen der Nägel mit einer sanften Bewegung von außen zur Mitte hin über die Nagelkante führen.
Diese Bewegung auf der anderen Seite des Nagels wiederholen. Die Nagelspitze wird zum Schluss gefeilt. Achtung: Nägel nur in trockenem Zustand feilen.