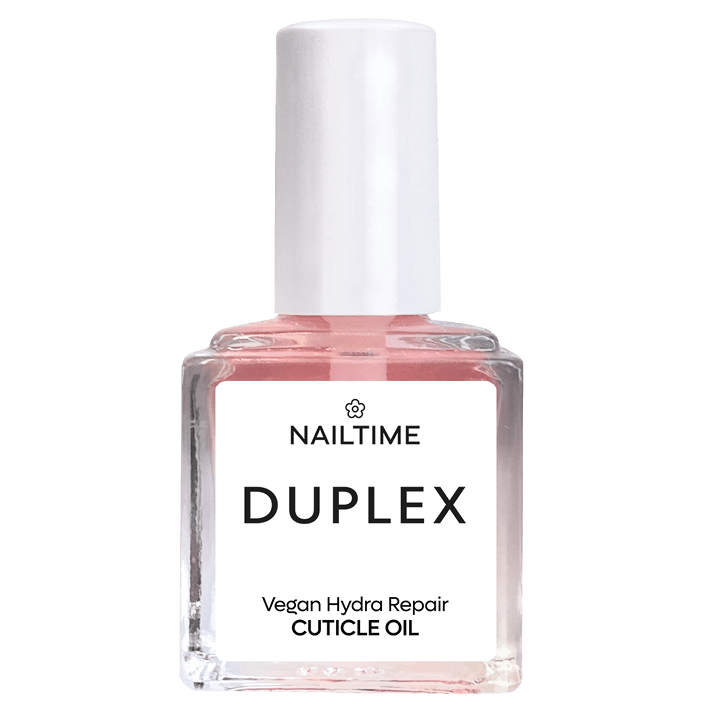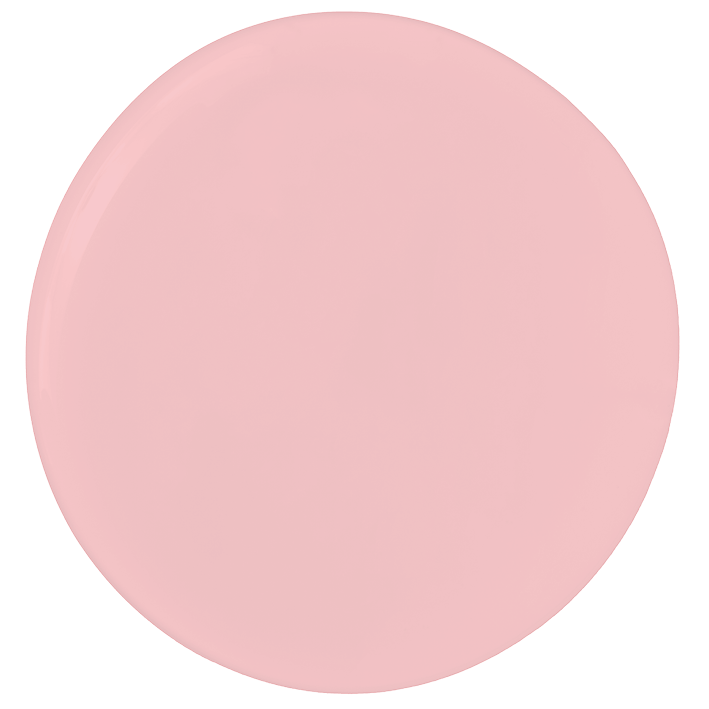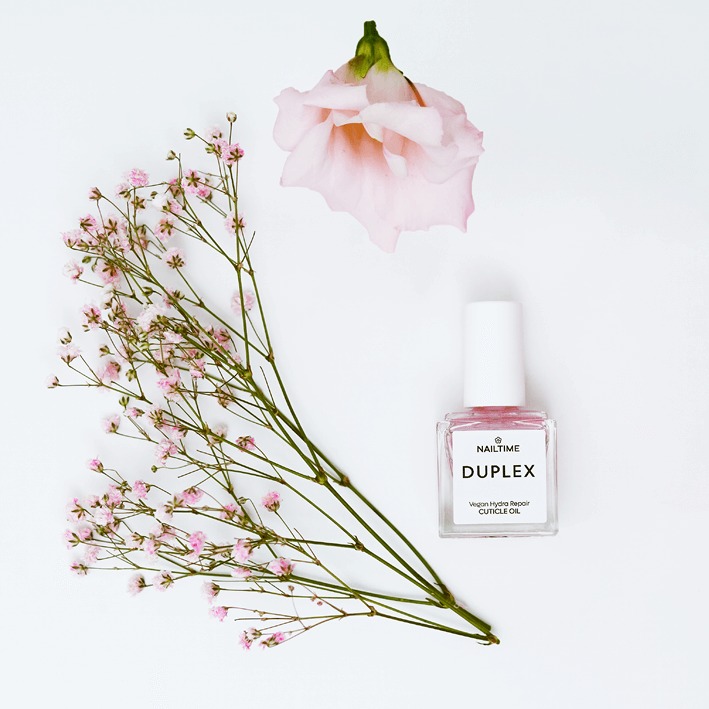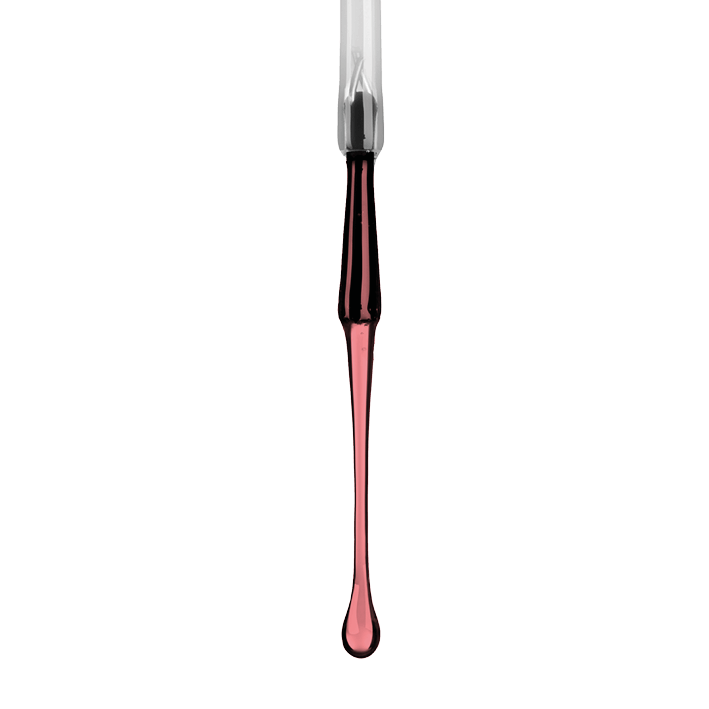 DUPLEX HYDRA REPAIR CUTICLE OIL 8ml
Pflegendes Nagelöl bei rissiger und trockener Nagelhaut. Die nach Himbeer duftende Rezeptur aus Vitaminen und Pflanzenextrakten glättet die Haut. Der ausgesuchte Wirkstoffkomplex aus der Himbeere gibt einen zusätzlichen Feuchtigkeits-Boost.
HYDRA REPAIR CUTICLE OIL
Nourishing nail oil for cracked and dry cuticles.
The raspberry-scented formula from vitamins E & F
and plant extracts smoothes the skin. The selected complex of active ingredients from raspberry
gives an additional moisture boost. Vegan. Cruelty free.
ETHYLHEXYL STEARATE, ISOPROPYL PALMITATE, ISOPROPYL MYRISTATE, PRUNUS AMYGDALUS DULCIS OIL, BENZOTRIAZOLYL DODECYL P-CRESOL, CAPRYLIC/CAPRIC TRIGLYCERIDE, PARFUM, TOCOPHERYL ACETATE, GLYCERYL LINOLEATE, GLYCERYL OLEATE, GLYCERYL PALMITATE, GLYCERYL LINOLENATE, GLYCERYL STEARATE, TOCOPHEROL, RUBUS IDAEUS LEAF EXTRACT, GLYCINE SOJA OIL, CI 60725, CI 26100
HYDRA-REPAIR CUTICLE OIL mit dem Pinsel rund um den Nagel auftragen und mit Fingerspitzen in die Nagelhaut einmassieren. Vor dem Lackieren Pflegerückstände durch Hände waschen entfernen.