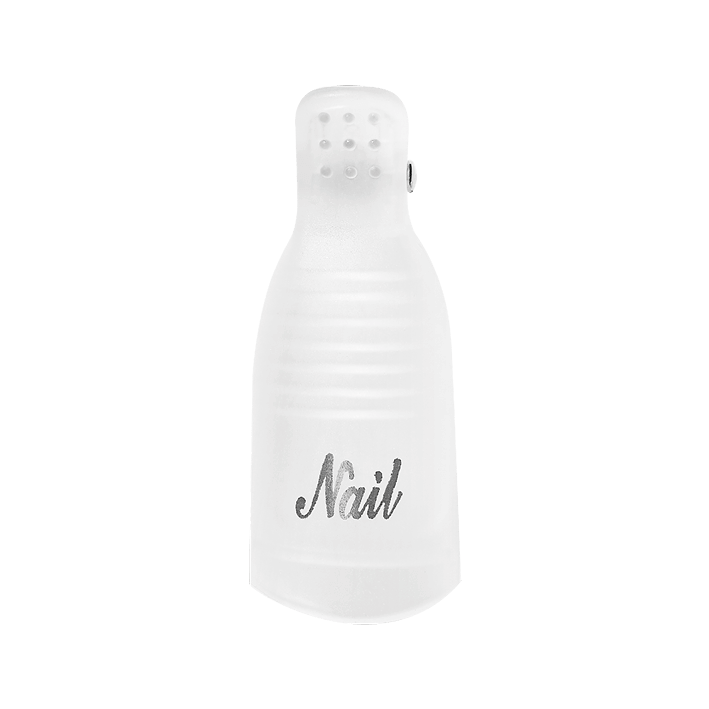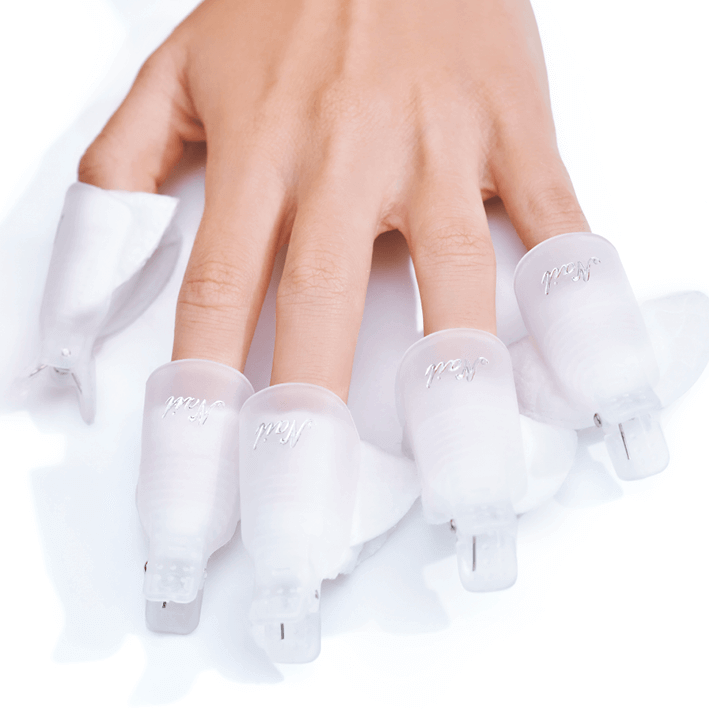 NAILTIME REMOVER CLIPS 10 pieces 10 pcs.
NAIL CLIPS zum Fixieren von Wattepads oder REMOVER FOILS sind schnell und einfach zu befestigen und bieten optimalen Halt. Zum Entfernen von Lack und Shellac
NAIL CLIPS to fix cotton pads to remove duplex, UV nail polishes and shellac. Nail Clips are easy to use, comfortable to wear and reusable. They adapt to any nail shape and firmly enclose the nail.
Wattepads mit DUPLEX NAIL POLISH REMOVER tränken. Wattepads auf die Nägel legen, dann die Nail Clips anbringen und festdrücken. Nail Clips nach Einwirkzeit abnehmen und Wattepads entfernen