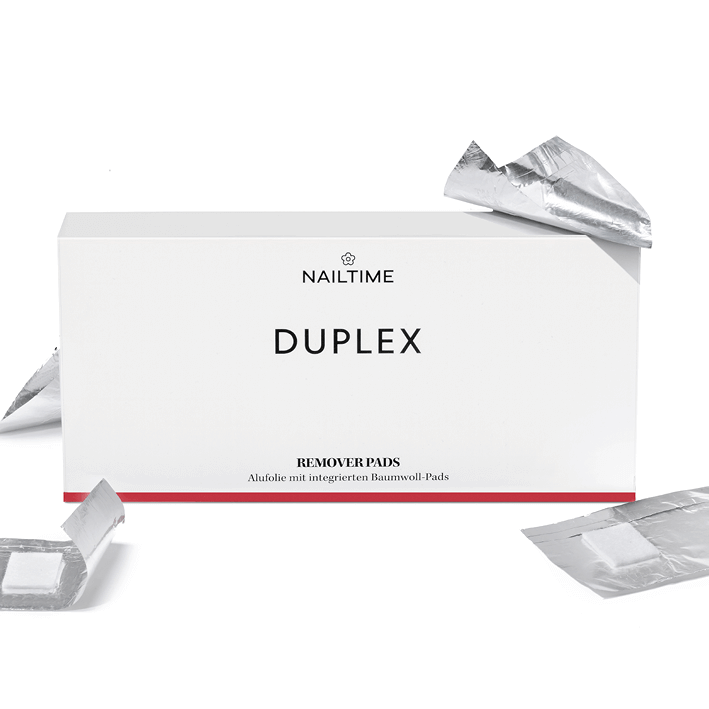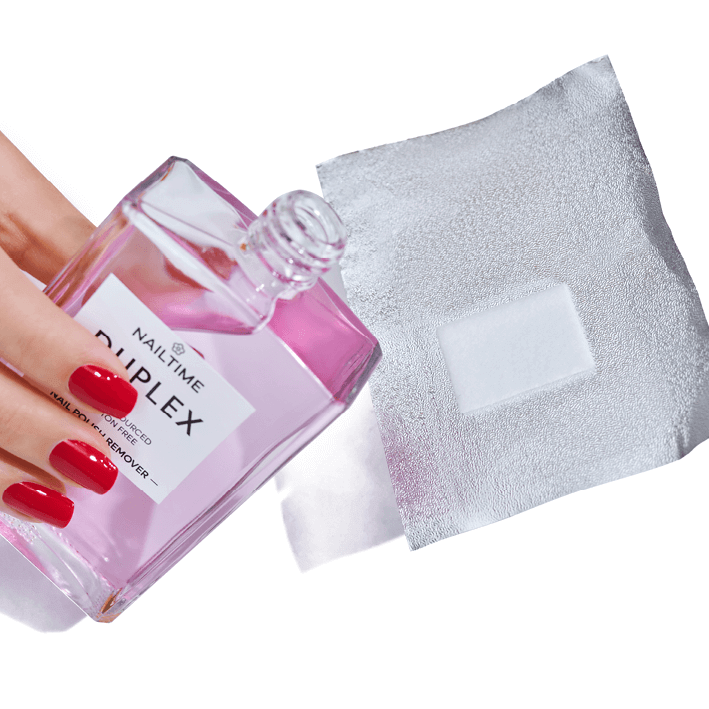 DUPLEX REMOVER FOILS 50 pieces 50 pcs.
Remover foils for convenient removal of UV/LED polish as well as traditional nail polishes. Fits perfectly and guarantees a clean removal
Special foil with integrated cotton pad for removing Duplex, UV nail polishes and Shellac. The sturdy foil is very easy to wrap around the finger after the cotton pad has been soaked with remover liquid.
STEP 1: Soak the remover pad with Duplex Nail Polish Remover.
STEP 2: Place the soaked pad on the nail and wrap the foil tightly around the finger.
STEP 3: After the appropriate soaking time, remove the foil and remove any residual color.