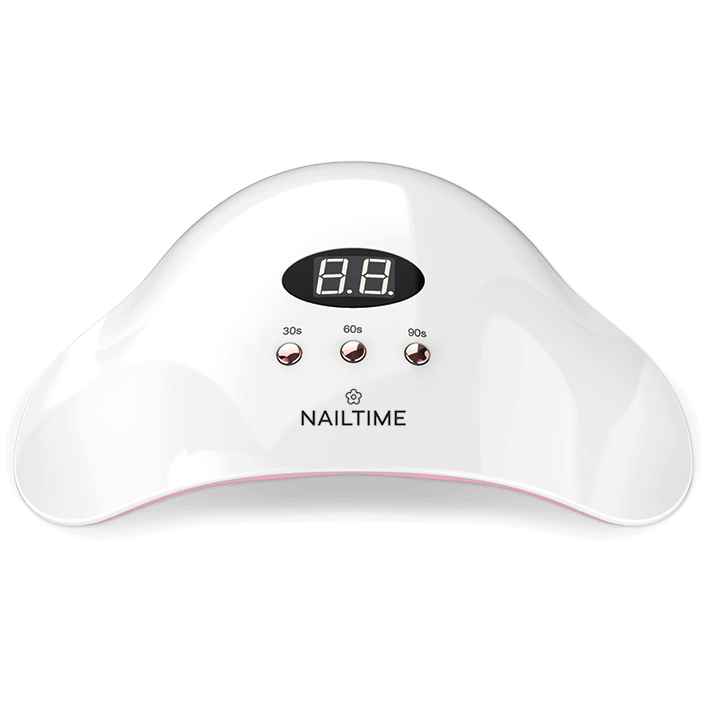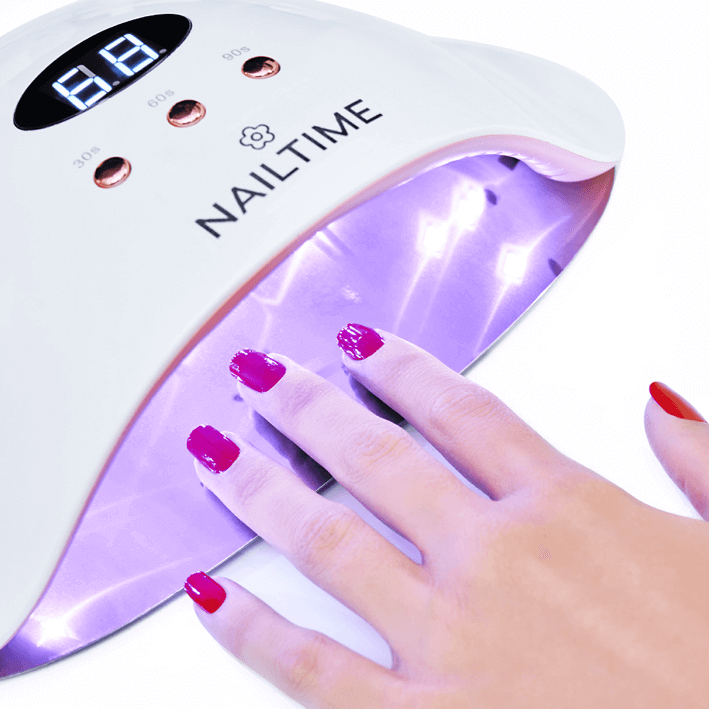 DUPLEX POWER LED LIGHT 1 pc.
Professionelles UV/LED Gerät mit 18 LED's und Platz für eine ganze Hand. Zur schnellen, gleichmäßigen Aushärtung von Shellac und UV Gel an allen 5 Fingern
DUPLEX POWER LED LIGHT is a professional
UV/LED device with 18 LED's and with a spacious inner surface closed to the back, which offers space for a whole hand.
The combined wavelength and an optimized
angle of the LEDs guarantee uniform curing on all five nails.
curing on all five nails simultaneously.
The device then starts, after insertion of the hand,
automatically starts its irradiation process by means of a light barrier.
The time can be monitored on the display.
If the hand is removed from the device prematurely,
the light goes out automatically and the process
must be restarted.
Technical data:
Max. Power: 36 Watt
Wavelength: 365/410nm
Voltage: AC 100 - 240 V 50/60
LED: 18
Dimensions: 225.5mm x 156.5mm x 79.5mm
Mit einem Tastendruck auf der Geräteoberseite lässt sich der 30-60-oder 90 Sekunden Timer sehr einfach einstellen. D
Durch die abnehmbare, magnetische Bodenplatte eignet sich DUPLEX POWER LED LIGHT auch für eine UV-Pediküre.
Noch in der Übungsphase
Der Nagellack ist sehr dickflüssig ,aber mit ein bisschen Übung kriegt man ihn auch dünner aufgetragen. Sehr schöne Farben.
Meine Lampe ist sehr schnell defekt gewesen, aber ohne Probleme kostenlos eine Neue bekommen in kurzer Zeit.