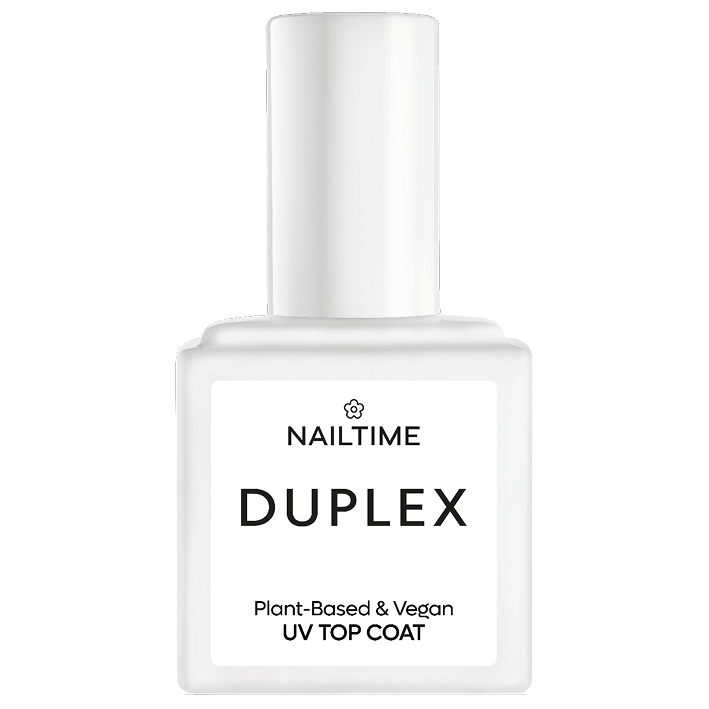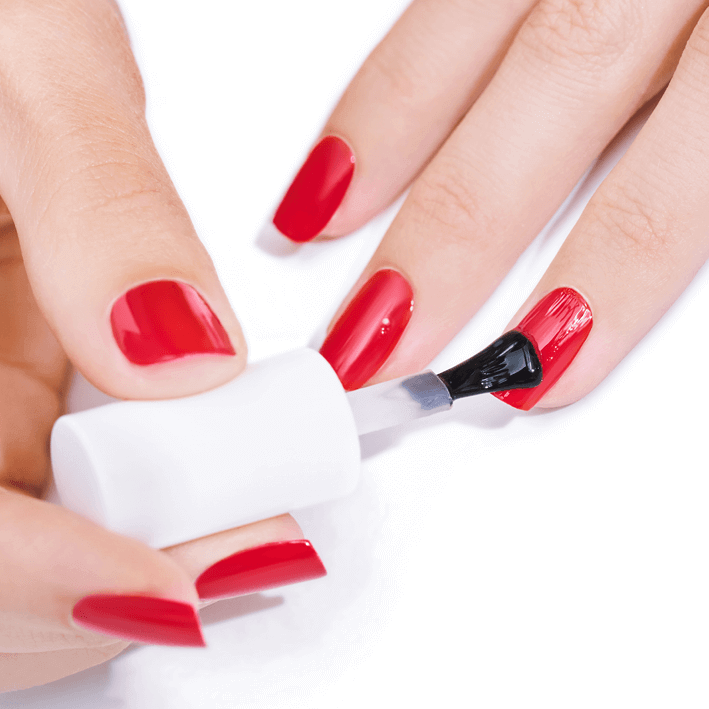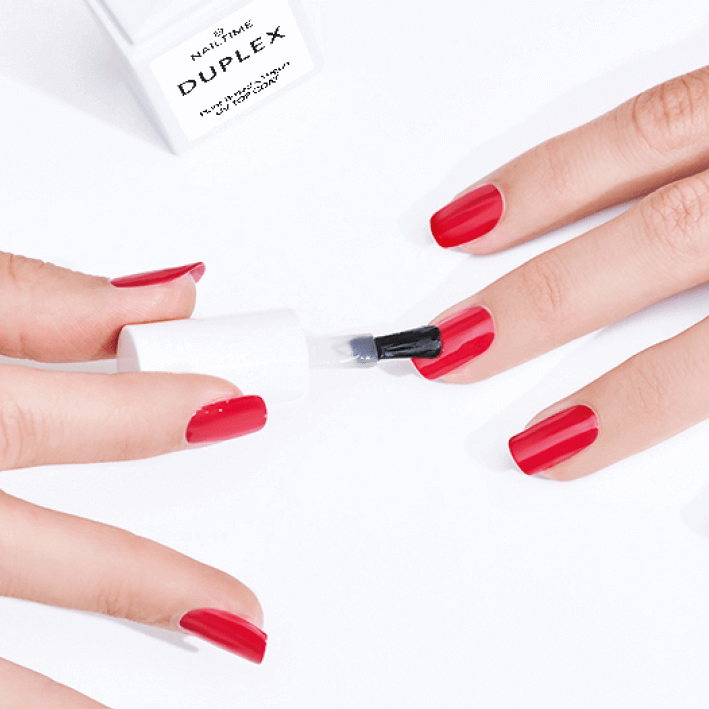 DUPLEX TOP COAT 8ml
UV/LED Bio Top Coat - for a shiny seal on your manicure. The perfect finish and long-lasting protection also for nail art. Easy to varnish
DUPLEX UV TOP COAT is a light-drying nail polish that consists of 85% plant-based raw materials and dries in 60 seconds under UV light.
DUPLEX UV TOP COAT seals the color polish, provides long-lasting durability and shine, and makes colors appear intense & vibrant
. 100% Vegan.

Storage: Store in a cool, dark place. Protect from sunlight.
ETHYL ACETATE, BUTYL ACETATE, CELLULOSE ACETATE BUTYRATE, HEA IPDI ISOCYANURATE TRIMER/POLYCAPROLACTONE DIOL COPOLYMER, TRIS-HEA IPDI ISOCYANURATE TRIMER, ACETYL TRIBUTYL CITRATE, HYDROXYETHYL ACRYLATE/IPDI/PPG-15 GLYCERYL ETHER COPOLYMER, ETHYL TRIMETHYLBENZOYL PHENYLPHOSPHINATE, CI 60725
Apply:
Apply DUPLEX UV TOP COAT thinly and evenly over the color coating on all 10 nails. Then dry 2x 60 seconds under DUPLEX POWER LED LIGHT.
Remove:
Soak cotton pad with DUPLEX NAIL POLISH REMOVER, place on lacquered area and remove after 1-5 minutes (depending on thickness of lacquer layer) and remove nail polish residue.